Pioneers in Valve Automation & Communication Systems
Superior Products for Superior Results
The Imtex Controls Group engineer the best design for your projects, operations and customers. We are a leading independent producer of high integrity valve / damper actuation and valve monitoring equipment.
Our products are sold primarily into the oil & gas (onshore & offshore), power generation, chemical and marine industries
At Imtex Controls we are committed to;
The design of high quality products that are easy to install, use and maintain
Making designs reliable and efficient in functionality
Continuously seeking new solutions to meet current user demands
Improving existing designs in order to make them more efficient and simpler to produce
Ensuring designs are simple in concept but are safe and environmentally friendly
Working with the latest control technology in accordance with international standards
All Imtex products are engineered and tested to ensure continuous operation in virtually any environment including extreme service applications.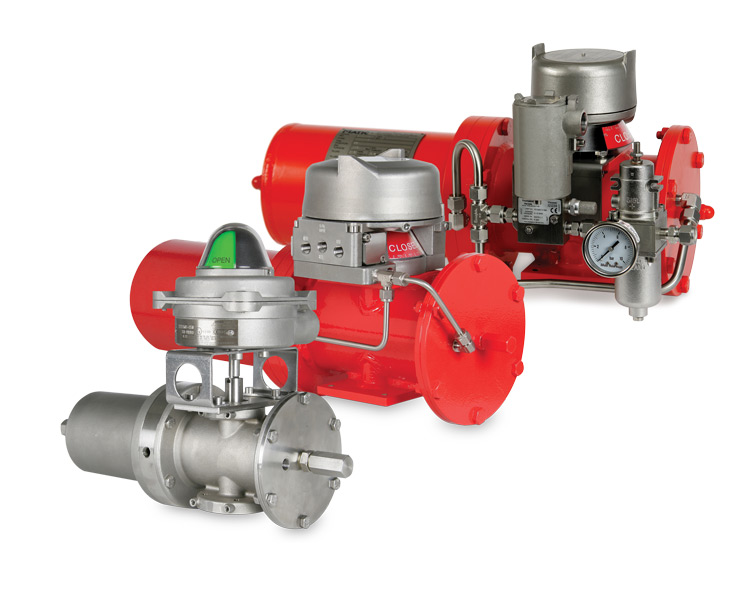 Don't forget to read Fluid Handling Mangazine this month featuring our article on Trends in Penumatic Spring Return Valve Actuator Selection. You can read it free here: https://en.calameo.com/read/0054848443559504565c8?page=26 Please get in touch if you would like to...
Industries Served
Imtex products are suitable for On/Off and modulating control of process valves installed in a variety of industrial applications including;
Products
Imtex Controls are responsible for manufacturing the following brands;