Safety Valve Testing without the Risk
Camtorc TripGuard System
With process-based industries continually seeking to make their plants more efficient, more reliable and above all safer operating environments, a number of equipment test and verification strategies have been developed to facilitate this.
Where operators employ Shut Down Valves to prevent dangerous plant conditions developing, the concept of Partial Stroke Testing (PST) has been promoted to improve efficiency, reliability and safety. Unfortunately, many operators choose not to utilise PST capabilities because of the associated risk of a Spurious Trip occurring.
THE INTRODUCTION OF THE CAMTORC TRIPGUARD SYSTEM ELIMINATES THE RISK OF SPURIOUS TRIP, ALLOWING OPERATORS TO GET THE FULL BENEFIT OF PST IMPLEMENTATION 
The Camtorc TripGuard has 3 functional elements that work together;
Camtorc Pneumatic Spring Return Actuator
Valvescan VSD Controller
Dedicated PST Solenoid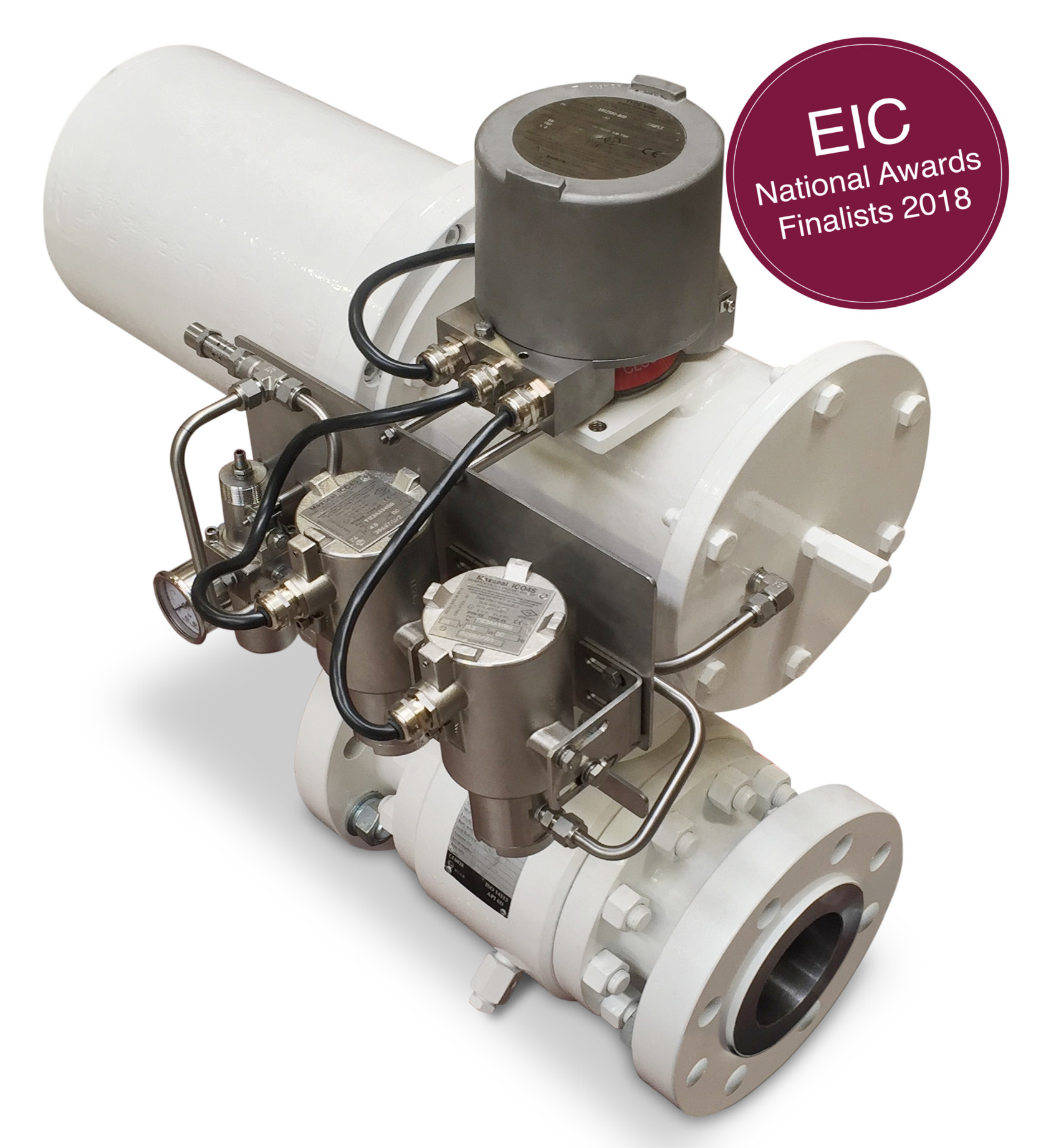 Camtorc Actuator
The Camtorc Pneumatic Spring Return Actuator has two pressure pistons that operate independently of each other on the pressure stroke.
With 2 supply ports, one piston (the spring piston) is dedicated to compressing the fail-safe spring in the actuator, whilst a smaller piston (body piston) is solely tasked with turning the valve.
This has a significant advantage in limiting the rate of increase of torque output from the actuator as pressure increases (reducing valve stem sheer risk), but also allows for much greater control of the actuator on the spring stroke.
Valvescan VSD Controller
The Valvescan VSD Controller acts as a test and diagnostic tool for the ESD valve, enabling verification of the capabilities of critical valves, without having to significantly modify existing operating methodologies.
The VSD Controller integrates Position Feedback and Valve Control into one enclosure and works in conjunction with one or two solenoids (one of which can be the ESD solenoid) to deliver testing without affecting the ability of the Safety loop.
Within the device's highly flexible platform, the VSD Controller offers the ability to perform a Full Stroke, Partial Stroke or Solenoid Test, allowing detailed insight into the integrity of the Final Element in the Safety Instrumented System.
In addition, the VSD Controller can be used to 'harvest' information during actual ESD events, enabling operators to take functional safety credit for every trip as well as gaining valuable operability information for use during maintenance shutdown.
Dedicated PST Solenoid
The dedicated PST solenoid is a 3/2 valve with Universal porting to enable air flow in both directions when the solenoid is energised. It can be of any brand or port size.